Leicester host their first support group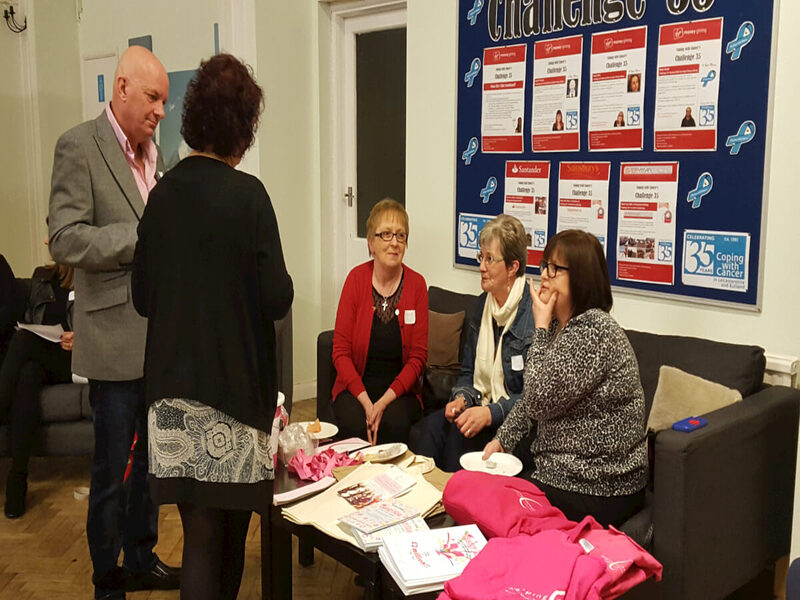 On Monday the Keeping Abreast team visited Leicester to help support them at their very first group meeting.
After months of hard work from the Breast Care Nursing Team, it was fantastic to welcome over 20 people to the Helen Webb House, which included current patients, volunteers and surgeons. The evening began with an introduction from Claire Porter and Megan Sweeney the two breast care nurses who have been instrumental in getting the group set up, then Tracey and Chris then gave a brief overview of the charity.
Some of the patients then introduced themselves, and were there to offer their experiences, and also show the results of their surgery.
Claire added "We are so pleased with the turn out tonight. It has taken us nearly a year to get things moving, but it has definitely been worth while and we are looking forward to the rest of the meetings this year and being able to help many more women."
The dates for Leicester's next meeting will be Monday 16th May, Monday 11th July and Monday 5th September.