BECOME A VOLUNTEER
We recognise that volunteers are at the heart of everything we do and are vital to supporting the aims of the charity
KEEPING ABREAST VOLUNTEERING
Thank you for visiting this page to find out more about volunteering for Keeping Abreast. We are, primarily, a voluntary organisation with limited resources; we recognise that volunteers are at the heart of everything we do and are vital to supporting the aims of the charity. The contributions made by volunteers are invaluable; many volunteers have expertise that adds huge value to our work.
Our Trustees manage the charity, but it is our volunteers in local areas that hold committee meetings, organise events and fundraise, and communicate with local members. Some are prepared to share their own experiences with others who are about to face similar challenges.
HOW DO WE RECRUIT VOLUNTEERS?
In line with best practice, volunteers are recruited formally by following our volunteer recruitment process. We aim to safeguard both our volunteers and the people they work with. This includes completing an application form including references and, if applicable, a DBS check. Potential volunteers will be invited to an informal discussion about their interests and the scope for volunteering. If we are not able to offer a volunteer a role within the charity, we will write to the volunteer and explain why.
If you are keen to join our team and help support women considering or undergoing breast reconstruction please get in touch by completing the form below.
Sign up here to volunteer
* = required field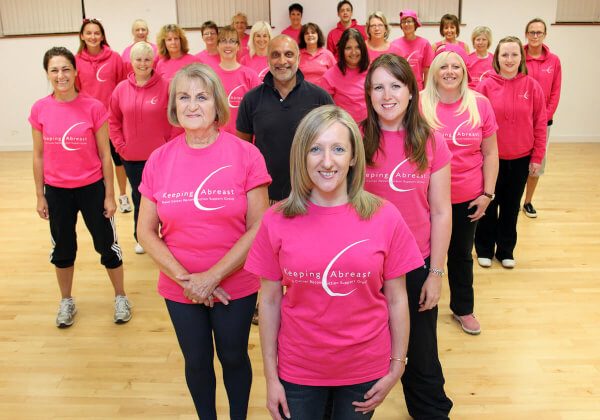 Keeping Abreast was established in September 2007 by patients Anna Beckingham and Beverley Birritteri and Breast Reconstruction nurse specialist Ruth Harcourt. They recognised a great need for women, both newly diagnosed with breast cancer and facing the possibility of mastectomy, and also women further down the line who are also considering reconstructive surgery, to be able to meet and talk to other women who have been through similar experiences. This allows women make an informed choice about whether or not to proceed with breast reconstruction.
© 2021 © Keeping Abreast Breast Cancer Reconstruction Support Group, registered charity number: 1129522. Registered office: M&A Partners, 7 The Close, Norwich, NR1 4DJ