KAPE
Welcome to the Home Page of KAPE (Keeping Abreast Portrait Exhibition) - Femininity Comes From Within
KAPE is a collection of professionally taken portraits of women most of whom have undergone breast reconstruction following a mastectomy, as well as those at mastectomy stage and some still undergoing reconstruction. It has been a two year and a half year project for professional photographer Julia Holland, also a former Trustee of Keeping Abreast. She chose to create the portraits in a classical style, with the women showing their breasts and wearing a swathe of pink georgette. Each model brought their own experiences and reasons for wanting to do something to help others. It started with two small exhibitions of 17 photographs took place in Norwich during November 2013 and again as part of a fashion show in April 2015. They evoked such a strong voice from everyone who attended, that a 2015 national tour was organised, to bring about further positive outcomes for those able to view the exhibition.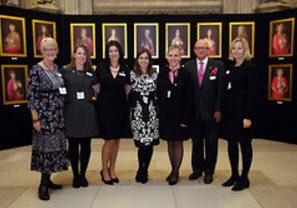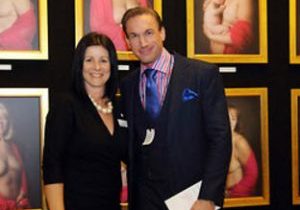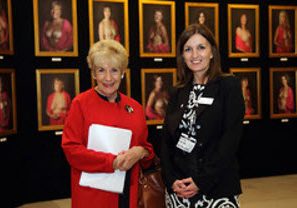 We are delighted that the KAPE tour included a week in Westminster! On Monday 12th October, Norwich North MP, Chloe Smith, officially opened the exhibition of the fifty portraits.  Keeping Abreast co-founder, Anna Beckingham, introduced the collection to our invited guests and gave an overview of the work and aims of the charity.
The exhibition was displayed in the beautiful surroundings of the Upper Waiting Hall and is a very fitting environment for the classical styled images.
If you are interested in hosting our exhibition or would like more information please contact us.
Keeping Abreast was established in September 2007 by patients Anna Beckingham and Beverley Birritteri and Breast Reconstruction nurse specialist Ruth Harcourt. They recognised a great need for women, both newly diagnosed with breast cancer and facing the possibility of mastectomy, and also women further down the line who are also considering reconstructive surgery, to be able to meet and talk to other women who have been through similar experiences. This allows women make an informed choice about whether or not to proceed with breast reconstruction.
© 2021 © Keeping Abreast Breast Cancer Reconstruction Support Group, registered charity number: 1129522. Registered office: M&A Partners, 7 The Close, Norwich, NR1 4DJ