Just Walk 2018: Dust off those hiking boots and Just Walk for Keeping Abreast.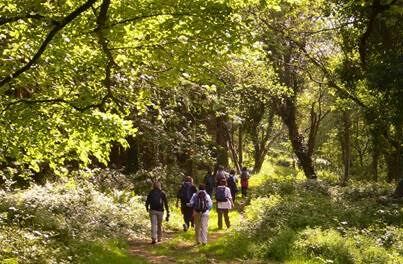 How                       Visit: https://www.just-walk.co.uk
When                   Saturday, 12th May 2018
Where                  Goodwood Racecourse, Chichester
What                     10k, 25km, 35km, 45km or 60k charity walk
Just imagine it: the first signs of Spring are blossoming around you as walk through a back drop of dramatic rolling hills, idyllic pastures and tranquil woodland, either just enjoying the time to yourself or soaking it all in with your loved ones by your side… and feeling that sense of pride, knowing you're doing it for a cause that you feel passionately about.
Your charity. Your route. Your choice.
This is exactly what the Just Walk sponsored charity event aims to provide you: the opportunity to hike across the beautiful South Downs National Park in West Sussex, all for the charity of your choice. Beginning and ending at the Goodwood Racecourse in Chichester, there are routes to suit everyone, from 10km, 25km and 35km to the more challenging 45km and enthusiast-level 60km trek. Everyone will pass the finish line feeling fulfilled.
Feeling enticed?
Then don't waste any time: book your place at the Just Walk website link below and start preparations for the walk of a lifetime.
Register for your place at Just Walk today.
Your fee includes:
JUST WALK medal and celebratory drink given out when you finish

JUST WALKED certificates emailed to you after the event

Checkpoints along the route with drinks, snacks, logistical and medical support, big smiles and encouragement

Packed lunch on route (25km, 35km, 45km & 60km only)

Hot breakfast at the start (35km, 45km and 60km only)

Hot soup for the 45km walkers and hot meal for the 60km walkers served on route

…and a whole lot more.
Click here for more information.
Prices:
£15 - £80 (under 14s £7.50 - £15) depending on route
How to book:
Register for your place at https://www.just-walk.co.uk/events/just-walk-12th-may-2018