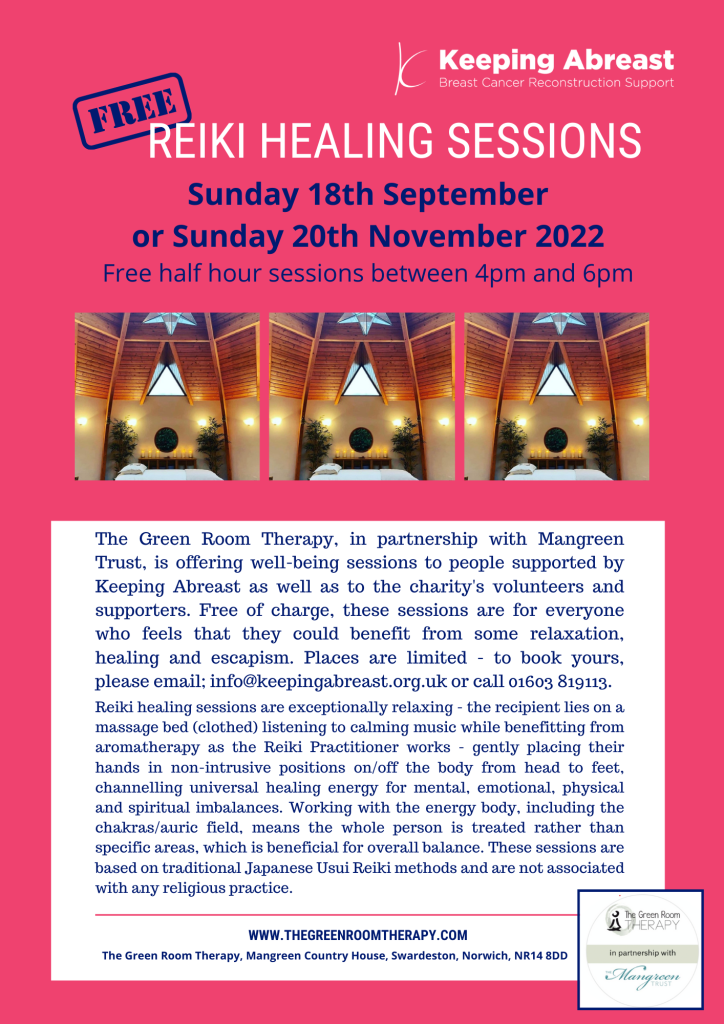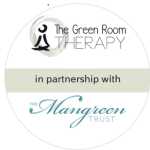 The Green Room Therapy, in partnership with Mangreen Trust, is offering well-being sessions to people supported by Keeping Abreast as well as to the charity's volunteers and supporters.
Free of charge, these sessions are for everyone who feels that they could benefit from some relaxation, healing and escapism.
Places are limited - to book yours, please email; info@keepingabreast.org.uk or call 01603 819113.