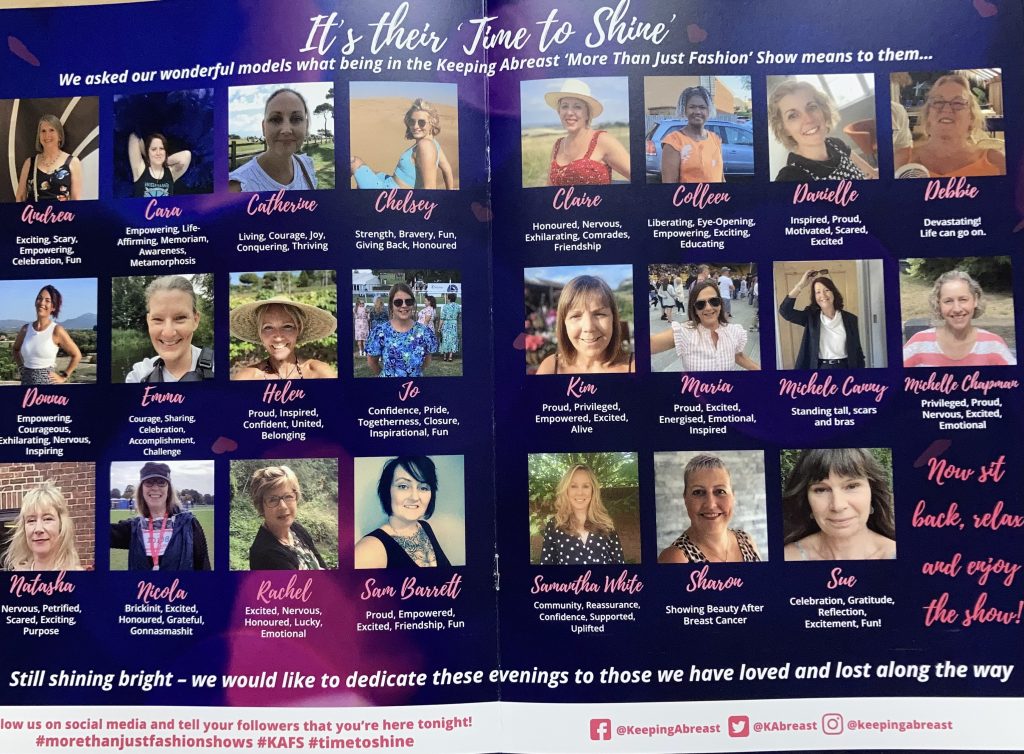 What a great success...
The Keeping Abreast 'More Than Just Fashion' Shows 2022  - Highlights
Thanks to Production Bureau in Norwich you can watch the show highlights including footage from the rehearsals to what happens back stage too!
Click here for highlights video
Thank you to everyone involved in the shows.  Each and everyone played a part in the success of the shows.  We would like to thank all our sponsors, business supporters, volunteers, speakers, presenters, dance challenge participants, our amazing models and everyone who purchased a ticket to attend to come and watch.
We raised approx £6,000 which is just great, thank you again to all who supported this event, we cant wait until 2024!