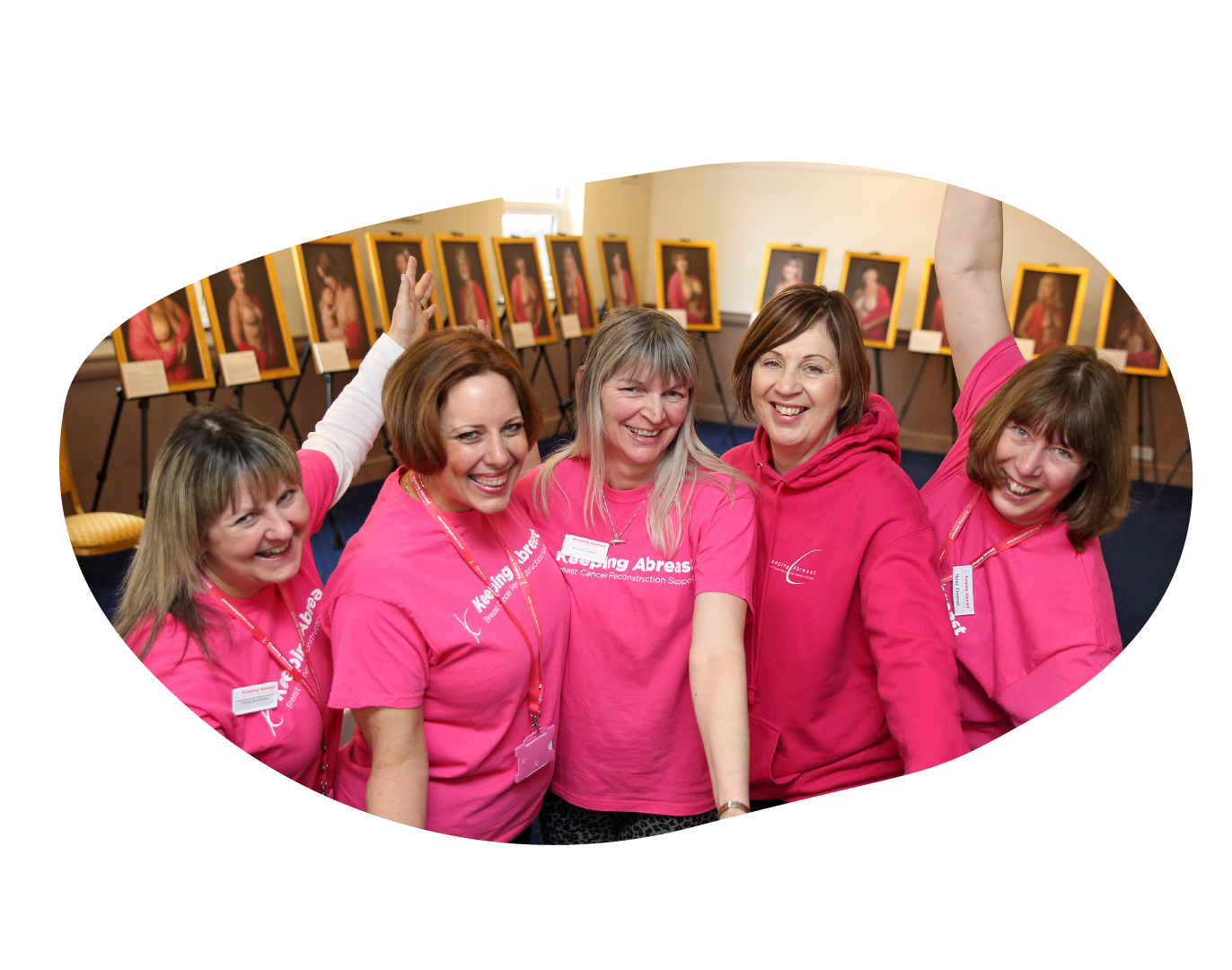 KING'S LYNN SUPPORT GROUP
We are a group of previous reconstruction patients who all live in West Norfolk and who had our surgery at the Queen Elizabeth Hospital in King's Lynn. We understand how difficult it is to go through breast cancer or to discover that you have hereditary breast cancer and then have to make the huge decision of whether to go through breast reconstruction too. 
We can offer:
Sympathetic and friendly support from our volunteers who have been in a similar situation

Answers to your questions based on real life experiences

The chance to see real surgery results when you meet up with a volunteer

Access to information regarding surgery and other support available

Practical help regarding pre- and post-operative situations including advice about your recovery
HEREDITARY BREAST CANCER
As well as supporting women who have been diagnosed with breast cancer and looking to have an immediate or delayed reconstruction, Keeping Abreast also supports those women looking to have elective reconstruction surgery due to the discovery of a breast cancer gene.
This support is provided by our sister group 'Nick of Time'.
Click here for more details
Chairperson: Claire Fletcher
Phone: 01366 377715 or 07709 606948
Email: keepingabreastkingslynn@gmail.com
For support groups and fundraisers in the future, please check prior to attending on social media, our website or by phoning our office HQ (01603 819113) to see if they are taking place or not. Thank you.
We are always on the look-out for volunteers to join us to help run our Support Groups so that we can offer support to
more women considering, facing and undergoing breast reconstruction.
Ideally we are looking for some previous reconstruction patients who would be willing to talk to others about their
journeys, and also some individuals to help with the administrative side of things too!
If you are interested in finding out more, please contact us here.
Keeping Abreast was established in September 2007 by patients Anna Beckingham and Beverley Birritteri and Breast Reconstruction nurse specialist Ruth Harcourt. They recognised a great need for women, both newly diagnosed with breast cancer and facing the possibility of mastectomy, and also women further down the line who are also considering reconstructive surgery, to be able to meet and talk to other women who have been through similar experiences. This allows women make an informed choice about whether or not to proceed with breast reconstruction.
© 2021 © Keeping Abreast Breast Cancer Reconstruction Support Group, registered charity number: 1129522. Registered office: M&A Partners, 7 The Close, Norwich, NR1 4DJ